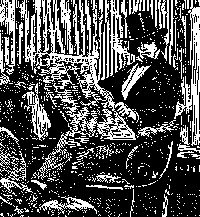 Phil Barber
Cambridge, Mass. 02139
Telephone (617) 492-4653
www.historicpages.com
---
Newspaper collecting is a relatively new hobby, one which is gaining in popularity daily as more Americans discover the richness of this neglected aspect of our heritage. The links below lead to sections from our An Introduction to Collecting Historic Newspapers, which we prepared to give the novice collector some background to this enjoyable pursuit. We hope you will find these subjects to be interesting and informative, and we look forward to your comments and suggestions.

See also the following pages on the fascinating historical hobby of collecting early manuscript and printed books and leaves.
---
Navigate my Website:

Contents ©:2019 Phil Barber.